Hello. My name is Edith and I'm an X-file addict.
X-phile
I'm an obsessive person, I'm almost always obsessed with something. The X-files was my very first obsession during the first two seasons. For a while I lost interest in the show but I'm proud to say I've come full circle and returned to my original obsession. The X-files is truly a 'one in five-billion' show.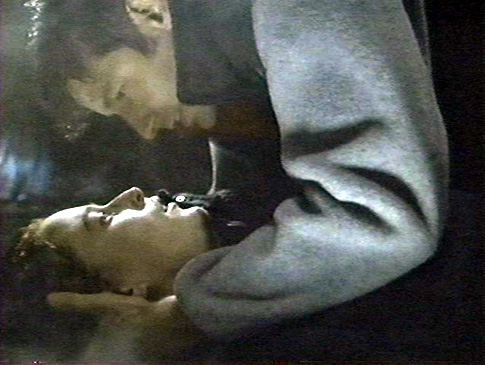 Shipper
The UST (unresolved sexual tension) is what re-kindled my obsession and a large part of what keeps me coming back for more. It's one of the best parts of the show (Scully being another best part). My fave shippy moment is of course the hallway scene (scroll down), but I love'em all. Fave shippy quote:
"I had you big-time" -Scully to Mulder after he gives her mouth to mouth from Fight the Future.
And the smile that went with it... what a smile!




Noromos
Ah, such a depressing subject :) I don't hate Noromos, I do respect their opinions, and I do not go out of my way to point out that they're wrong. They can choose whether or not to like the UST and the shippiness. What I find amazing is when they deny that shippiness exists, I mean come on! There's no denying the evidence especially in the movie and this past season.
By the way Noromos, it is not true that because I'm a shipper I do not care about any other part of the show. I love the plots, creatures, and other aspects of the show just as much as you do.





Scullyist
Smart is sexy. Ever since I saw my first episode I was obsessed with Scully. This character absolutely fascinates me. She's a brilliant scientist and doctor, a kick-butt FBI agent, a devoted partner, and a beautiful person. Which brings me to my next topic...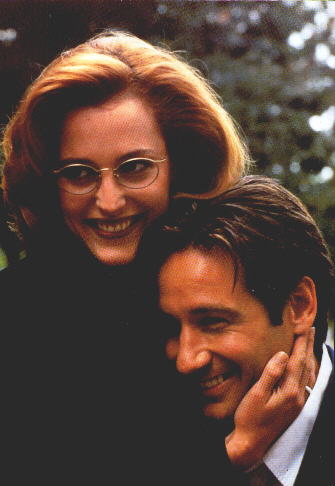 The woman behind St. Scully
How can I not worship the one who gives us Scully? Gillian is a goddess in herself. Besides being absolutely gorgeous (that beautiful smile that we just don't see enough of), and a talented actress, she stands for a number of admirable things. One of my favorite speeches of hers was at Women's Night 99. She supports open-mindedness and the gay and lesbian community. You can read it here. Also her fight against nerofibromatosis. What a lady. The pic to the left is my absolute fave of Gillian. I love her with her glasses. More of my fave faves underneath. Just click to see the loveliness that is she.
Click here to see my favorite Gillian pictures!
Fan Fiction
Hoo boy! I avoided the fan fiction thing for as long as I could. But I could hear it call my name, I tell ya. So I just started poking around... and now I am hopelessly addicticted to ff. MSR, of course. Not smut, mind you (well, not unless its important to the story ;) Below are my recommendations, and I'll keep adding to it, of course.

12 Degrees of Seperation by Anne Haynes
My ABSOLUTE fave!!! If you have not read this yet... go! I swear this is the way its gonna be with Scully and Mulder, in my head anyways. Oh, and when you're done with this, read all of Anne's other ff too, well worth the time!

Heavenly Creature's Fanfic
Excellent FF, but just a quick warning- you might experience cravings for chocolate cake (and/or Scully) after reading her stories.

The Offspring by Kelli Rocherolle
Very touching and endearing story that gives you very good insight into S and M's characters. A must-read!

Anamorphosis by Megan Reilly
This story is very dark and disturbing, and so well written. I was hooked beginning to end.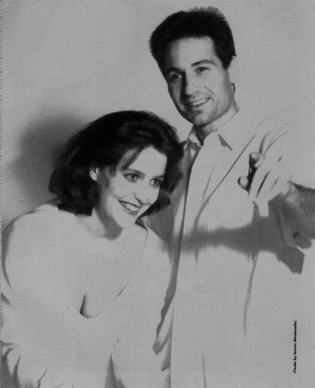 Favorite images
My favorite shipper pics including the hallway scene!

Episodes, scenes, and quotes
My favorite shipper moments!
Favorite Links
Run, don't walk, to the following links, they're all a MUST SEE!

Webrings
Scully Appreciation Ring. Shippers At Random. Mulder Scully Romantics Webring. The X-Philers Web Ring. AXFAT. X-Philes Unite!

Me
my home page
e-mail me
sign my guestbook
view my guestbook